Customer Reviews
Write a Review
Ask a Question
08/07/2020
Nathaniel W.

United States
Works with an Enail.
Love this thing, even though the enail is heavier than the bong it holds it upright just fine, run the cord thrown the loop on the base for stability. Fill on the light side, close and throw some ice from Sonic down the mouth piece and you have yourself a cool day my friends.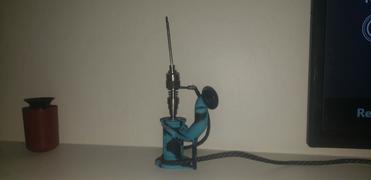 05/22/2020
Carey N.

United States
Rig
It arrived on time, was packaged perfectly & even gave me a couple stickers. Love this place!
04/30/2020
Isiah J.

United States
Love it
This thing rips when the nail is hot enough. It might be small but it's easy too bring with you and you don't have to worry about it breaking.