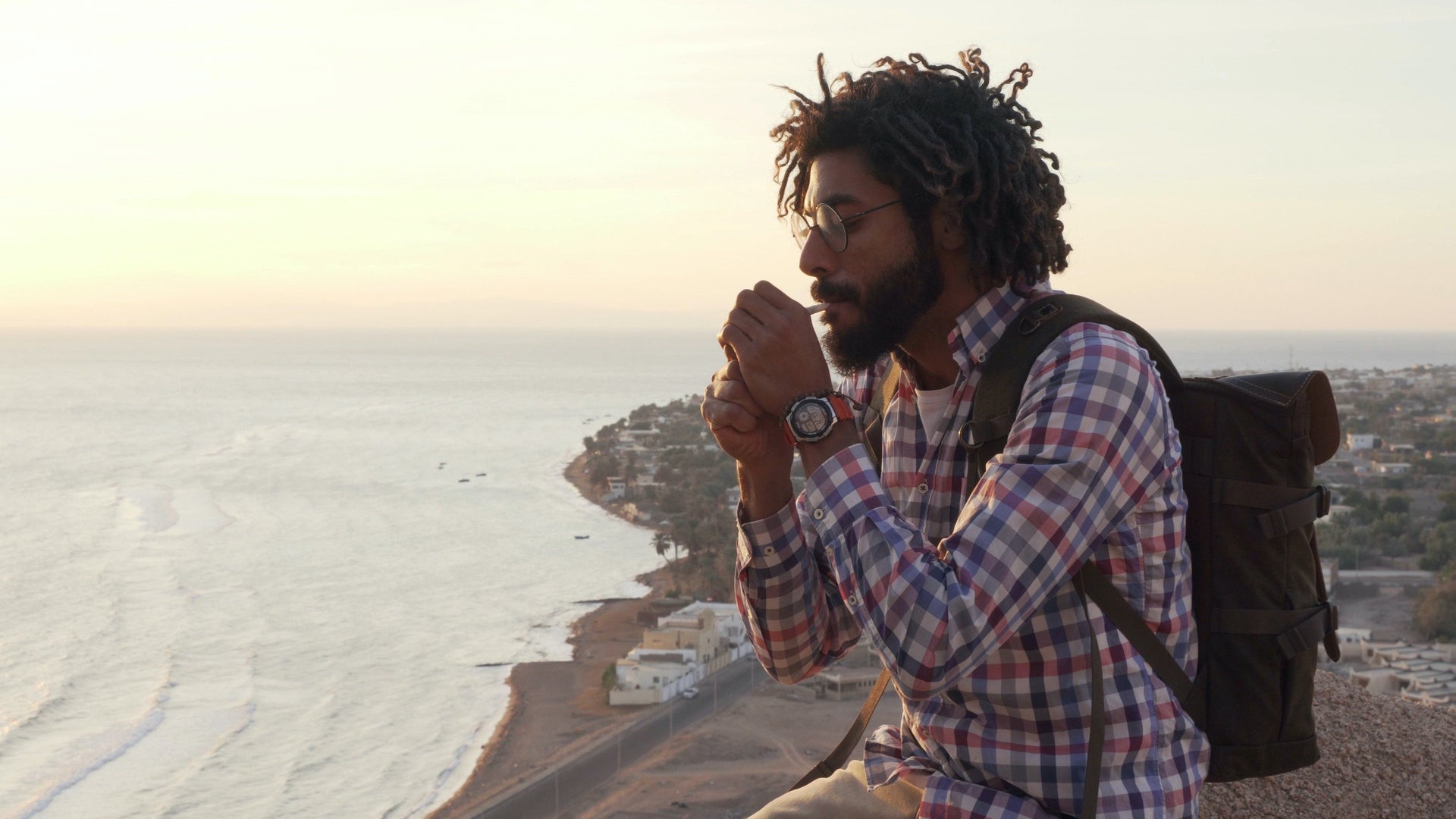 The Best Smell Proof Backpack for Storing Bongs and Weed
Backpacks have long been the classic way of storing items for quick access and easy carrying. A good backpack can be used every day for carrying anything you normally use or may need while out adventuring. A backpack fits comfortably across your shoulders and has plenty of storage for all the gear that you want to travel with.
The best backpacks are specially designed for different purposes and conditions. It's no surprise that there are many backpacks designed for carrying bongs, weed, and whatever else you need to keep protected and smell proof. 
Do Smell Proof Bags Work?
Many consumers want the option to be discreet and block or hide the smell of weed - the good news is that smell proof bags really do work.
While we do not condone the use of cannabis illegally, and cannot guarantee that smell proof bags will work against trained K9s, smell proof backpacks, also known as dime bags or skunk bags, are designed for easy storage and to keep odors at bay. 
Being considerate of any strong aromas for those who may not be so fond of the potent scents that arise from weed is an essential part of being a responsible cannabis user. Using a smell proof bag helps you do just that. 
What are Smell Proof Backpacks Made of?
If you need to travel with more weed than can fit in your pocket then a smell-proof bag is ideal for you. Smell-proof backpacks keep odors from drifting out of your bag with several types of protective layers.
Typically, the main protection in a smell proof backpack or bag is some type of carbon filtering in the lining of the bag along with an airtight sealing zipper. A large amount of cushioning can also be used to protect your bongs or dab rigs in these specialized bags.
8 Best Smell Proof Backpacks and Bags to Discreetly Carry Your Stash
Here's a list of the best smell-proof backpacks available for weed and pipe storage. Also remember that a backpack is a wonderful stoner gift if you're not shopping for yourself.
Price: $58.99
A smell proof bag with lock - this is a great all-around backpack for storing your whole stash. Inside is an array of useful storage options and features a built-in combination lock. This backpack is still great for cannabis storage but also good for everyday use. This backpack keeps it simple on the outside with two large pockets.
Skunk bags use high-end patented activated carbon technology and silver antibacterial linings. This lining neutralizes odors and traps harmful chemicals and gases in the material's pores to provide a neutral smell zone. This backpack is on the medium to the small side.
Price: $69.99
This classic backpack is smell-proof and water-resistant so you don't need to worry about attracting the wrong kind of attention. Store anything and everything in this versatile backpack.
Revelry has been making high-quality bags for a high lifestyle for nearly a decade. Their travel bags are ideal for outdoor adventures, road trips, or simply heading out on a walk.
Price: $84.99
This backpack has a sleep appearance and is decked out in pockets and straps for whatever accessories you want to take with you. Coming with a combination lock, these sleek packs provide a safe and 100% smell proof option that is perfect for outdoor activities and adventures. Each backpack has 3 compartments, 2 side pockets, and adjustable straps. It also comes with a large inner compartment so you can find the best way to store all of your equipment.
Price: $59.99
A small and useful backpack for storing hand pipes or a minirig along with your stash of weed or dabs. The Genius backpack is compact and packed full of small zipping pouches and pockets. Not only is it smell-proof but its water-proof as well. This stash backpack is ideal for short walks or long adventures when you want to bring your smoking gear and stash with you. This smell-proof backpack is modular and can be transformed into a handbag or simple storage pouch.
Price: $68.99
The Element is a straightforward backpack for daily use. The Element backpack isn't full of complicated outer pockets or straps. It has one large inner smell-proof compartment and and a medium outside zipper pouch. This smell-proof backpack has an array of useful storage options like a padded laptop pocket and a combination lock.
Price: $84.99
This big backpack has an extra-large compartment for holding a bong, a ton of weed, or whatever else you're filling this pack up with. This backpack has a lock on the outiside and features a large exterior zipper pouch. This pack can hold a large amount of items without fear of running out of room. As with all the backpacks on this list, this one locks in odors.
Price: $99.99
The Rogue Backpack is here for all your major excursions. The Rogue is a great camping and trekking backpack full of features like a combination clip lock and multiple exterior and interior pockets as well as velcro options for adhering additional items and pockets. The Rogue seals and rolls up for extra protection and can expand for storing larger loads.
Price: $159.99
The RYOT Dry backpack is a true champion of weed storage on any level. This backpack is smell-proof and water-proof to protect your stash and pipes from the weather and unwanted attention. The flexible roll and cinch closure conveniently keeps odors trapped inside and the weather out. Your stash will be dry and secure with the Dry+ Backpack comes with a technical, lightweight carbon lined SmellSafe insert that attaches securely inside and can be removed and used separately. The exterior shell design shuts with no air escaping.
Smell Proof Bags: Key Features to Look For
If you want a backpack or bag to carry your pipes or stash then there are some important aspects to consider. These backpacks do the job of normal packs but also create an odorless barrier between your weed and the public so you don't have to worry. Here are the main things to look for when picking out a backpack that hides the smell of weed.
Carbon Filtration
Most smell-proof bags achieve their odor elimination from lining the fabric of the bag with carbon filters. These filters absorb and trap odors from the inside of the bag and keep them from wafting out and into the air. Carbon filters can be washed and even replaced when they begin to lose effectiveness. 
Keys vs. Combination Locks
Keys can be lost and are expensive to replace. Combination locks are better because the combination can be memorized and written down as a backup. Combination locks are built into the bag and are part of the backpack. An exterior lock is less protective because the backpack can be separated from the lock. There is more storage with combination locks as well, like locking stash boxes.
Number of Pockets
Pockets are extremely important in a stash backpack because you want to have options for keeping things secure and hiding them away if you need to. Many of these backpacks have secret storage compartments that are hidden behind and within other compartments to make sure you have plenty of options for keeping all your weed accessories. Pockets are important for storing dab accessories because there can be more than with a bong.
Shop for Smell Proof Weed Boxes, Bags, Containers and More Storage with 420 Science
Our online collection features plenty of bong backpacks and bong bags for any type of storage solution that you need. Our bags have plenty of compartments for both weed storage and protecting your pipe from damage and drops. Checkout our large selection of bags and pipe storage and let us know if you have any questions.