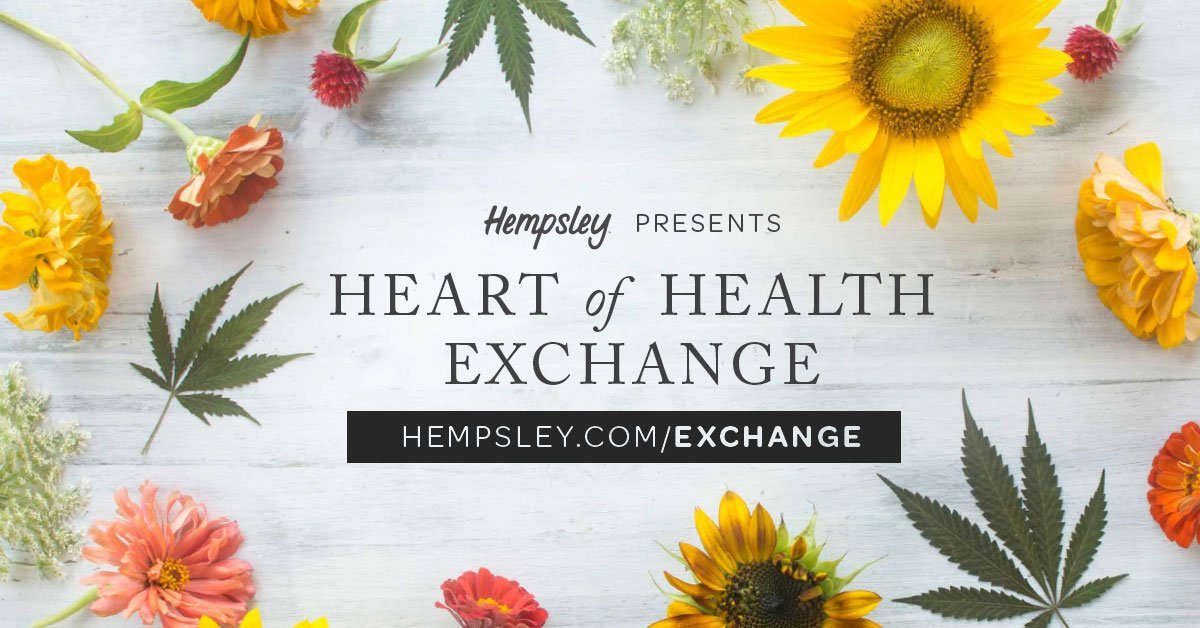 Hempsley and the Heart of Health Exchange
Everyone deserves to know more about weed and how it interacts with the mind and body. Even the most experienced cannabis enthusiast has something to learn about the plant that we all love. The more informed someone is about their weed and it's many forms and uses the more they can enjoy their sessions and enhance their wellness. In the spirit of continued education and responsible use, we've been delighted to work with Kristen Williams of Hempsley.
Kristen founded Hempsley to support and guide people on their journey of using cannabis. She specializes in visual communication and has created many useful tools that are simple to understand and contain a wealth of essential weed knowledge. Kristen and her company teach people about the endocannabinoid system and how it regulates our stress levels. They also inform people about how different forms and extracts of cannabinoids can help people naturally manage mood, sleep, and other issues.
We partnered with them so we can help our customers and fans better navigate the cannabis world and inform them of all their options concerning its use. Hempsley covers every aspect of cannabis use from accessing safe and legal herb to the key differences between THC and CBD and all the terpenes that can further enhance the effects.
Kristen Williams has been educating those that want to use cannabis and skeptics about the endocannabinoid system, and CBD since 2013. Through Hempsley she has created an easy to understand and compassionately managed program that informs, educates, and encourages the healthy use of cannabinoids to increase wellness and enjoyment of life.
So far we've worked with Kristen to create some informational videos for the 420 Science Club about the endocannabinoid system and alternative smoking herbs. We've also collaborated on a simple pocket guide to everything weed called 420/101.
We're super stoked to be sponsoring her upcoming education event, the Heart of Health Exchange! This event will be a positive, fun, and educational experience for everyone. Broken up into two phases, they will kick things off with a week of free online education via the Hempsly Instagram page during the week of October 8-12.
Phase two of the event will be an in-person educational experience for the local community in Columbia, Missouri. This part of the event focuses on products and practices that are available everywhere in the country along with several demos, workshops, and giveaways. The content covers the use of CBD and other herbs as wellness tools alongside essential oils and mindfulness practices like yoga and meditation.
We're excited to work with a company like Hempsley that also advocates for the responsible and safe use of marijuana and the normalization of its use. To find out more about the event, Hempsley, and all the wonderful information they have to share visit Hempsley.com.