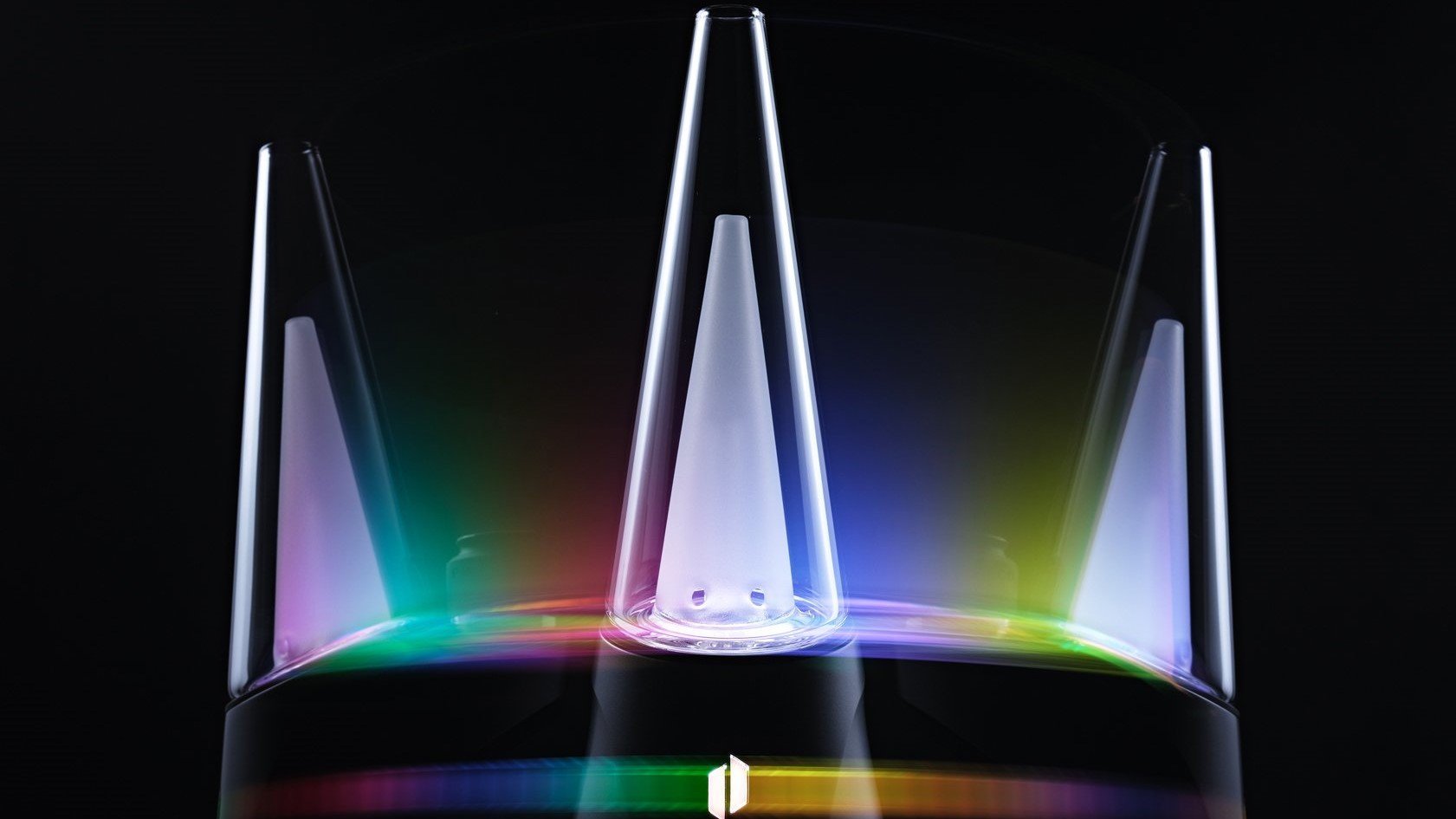 The Puffco Peak Pro Dabbing in 2021
Puffco Peak Pro Review
THE PUFFCO PEAK 2
Wondering if the Puffco Peak Pro is worth the investment? We've broken down the difference between the old Peak and the new Peak Pro and are excited to see what others think about this new and improved portable electronic dab rig.
This new design aims to keep everything that people loved while also including new features like digital temperature control and more battery power.
NEW FEATURES FOR THE PUFFCO PEAK PRO
The new Puffco Peak still rocks all the old features that made people abandon their torch rigs and embrace an e-rig, but there have been many improvements as well. A minor change is the new, more durable metal body with a matte finish and won't scuff as easily. Most notably, the Peak Pro power supply has been improved with the addition of a wireless docking charger that also doubles as an extended life battery.
The wireless Qi charger is a game-changer for this Peak Pro because one of the significant issues that dedicated Peak users had was battery life. If your Peak is a daily driver and all you do is dab, then you found yourself recharging it constantly. While this item does not come standard, we feel like its a no-brainer accessory for those that plan on using their Peak Pro all the time. Having your rig charged and ready to go all the time is a great feeling. The new charging time is two hours, and they estimate you can use it about thirty times before recharging.
BIGGER DABS
The Peak Pro is for taking bigger dabs, 40% bigger, to be exact, when it comes down to it. The newly designed ceramic chamber is larger, heats up faster, and provides full temperature control. The temperature stabilizer creates a stable temperature the entire time you are inhaling.
The Peak Pro's USB charger has been upgraded to USB-C for faster charging, and it has implemented Bluetooth controls via an app. Being able to turn your Peak Pro on from across the room and adjust the temp is a feature that many desktop vaporizers offer now, and we're glad the Peak has caught up. Another new power-saving addition has been the auto-sleep function that cuts the unit off if it's been left on after ten minutes.
The lack of customization of the original Peak has been solved in the new Peak Pro. The LED lighting can be adjusted to your favorite color, and now it shows through the base and the glass. If you want to go even further, you can have your lights strobe in wave mode, or go full-color change with disco mode. If you need to take attention off you, then you can turn the lights off as well. The glass mouthpiece is taller now, which allows a higher water line and more filtration and cooling of your dabs. Of course, all old Peak glass attachments still work on the new Peak.
THE FUTURE OF DABS
If you already own a Peak, then the newest one is a clear upgrade. Longer battery life, more temperature settings, and the ability to adjust the water level all improve the enjoyment of your dab session and allow you to get the most out of your concentrates.
If you don't already own a Peak, you may want to pick up the first model to save some cash. It is still a reliable and revolutionary way of dabbing. But if you can afford to purchase the newest Puffco Peak Pro, we highly doubt you'll be disappointed.