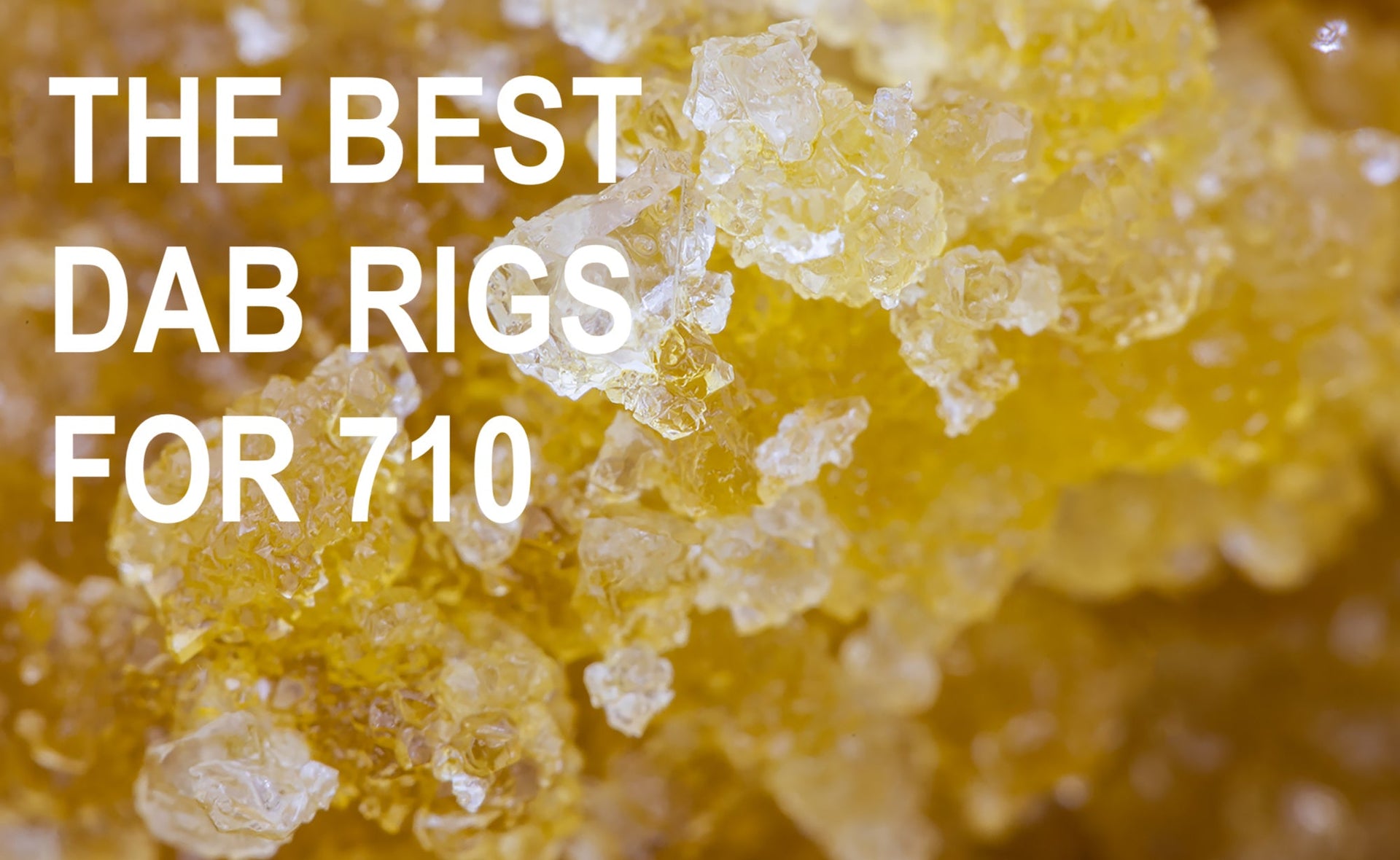 Choosing a Dab Rig for 710
July is here, and the buzz of anticipation for the 7/10 celebration is growing. It's that time of year when concentrate enthusiasts come together to embrace the art of dabbing. And what better way to mark this occasion than by discovering a new dab rig that will bring some excitment to your dab sessions.

Here at 420 Science, we understand that finding the proper dab rig is more than just having a functional tool. It's about finding a piece that speaks to your unique style and enhances every session. That's why we've carefully curated this post featuring seven standout dab rigs.

Each rig has an attention to detail and quality that sets them apart. Whether you're seeking a rig that's easy to clean, built to withstand the test of time, or designed for on-the-go adventures, we've got you covered.

Our mission is simple - to provide you with the information you need to make an informed decision. So let's dive into this exclusive lineup of dab rigs.



Puffco Proxy

The Puffco Proxy is a portable, modular vaporizer with an elegant glass pipe. It offers a customizable experience with various compatible accessories and third-party artist glass. It is powered by cutting-edge 3D Chamber technology and provides four precision heated temperature settings for flavorful vapor production. The Proxy's embedded heating tracers in the ceramic bowl preserve the oil's quality, delivering consistently smooth hits and amplified flavor. Its compact size makes it highly portable, perfect for on-the-go use. The Proxy also includes a sturdy carrying case and extra storage for convenient all-in-one functionality.


Puffco Peak Pro

The new Puffco Peak Pro sets a new standard for concentrate vaporizing. Whether new to dabbing or a seasoned enthusiast, it offers unmatched potency and flavor. With the largest-ever Peak Pro Chamber, it maintains a steady temperature for consistent dabbing. The innovative Oculus Carb Cap features a viewing window, letting you monitor your concentrates as you vape. Its press-fit connection ensures a secure fit, preventing accidental drops. The directional air path maximizes vapor production.
Take complete control with the new app, allowing you to create custom heating profiles and adjust parameters for Boost Mode. Choose from pre-made heat settings or customize your own. Plus, the app lets you personalize LED colors and patterns in Lantern Mode. Activate Stealth mode for a more discreet experience. The Puffco Peak Pro is the ultimate electronic dab rig, offering unrivaled customization and control.

Purr Decanter Rig

Enjoy a clean and satisfying smoking experience from start to finish with the Decanter. Its generous chamber space provides room for bowls or dabs, ensuring a seamless session. The Decanter's sleek design effortlessly complements your home decor, serving as a stylish smoke station you can look forward to. The concave sides of the Decanter offer an ergonomic hold, making your smoking sessions less stressful and more enjoyable.


Aorta Rig

Strike a visual and functional appeal with the remarkable Aorta Recycler Dab Rig. This rig catches the eye from every angle and delivers an impressive performance. Its flawless recycling action is perpetually maintained, aided by the additional percolation provided by the inline matrix puck at the rig's base.
Crafted with meticulous attention to design, the Aorta features perfectly angled tubing that ensures continuous spinning and effective filtration as long as you inhale. Red Eye Tek's signature Terminator Finish takes fuming to new heights, enhancing the aesthetics of this rig. The attractive color options for all these pipes further add to their visual allure.

The Hydra

True to its name, the Hydra is a compact rig that packs a powerful punch. With multiple filtration tubes, this little powerhouse recycles big hits effortlessly. Prepare to be amazed by its incredible action, as the water moves constantly, and the drag is virtually nonexistent. The Hydra may be tiny, but its performance is anything but.


Banger Hanger

This compact rig is just what you need to get a big dab out of a small rig. The 45-degree angled banger sits in easy view of the user. Each rig features a candy stripe or wigwag pattern on the neck and the fixed downstem. The downstem sits in the base's far corner, making it easy for this rig to operate tilted or with a minimal water line.

Klein Recycler

The MAV Humboldt Bellbottom Klein Beaker Recycler is a masterpiece of craftsmanship and functionality. Its intricate design sets it apart, starting with the bellbottom shape that accommodates a higher water line. This feature allows for enhanced cooling and more vigorous water flow, resulting in a satisfying smoking experience. With two drainage tubes, you can enjoy the benefits of increased water volume without worrying about unwanted drag. The recycler's efficient water flow creates an impressive spinning action and ensures rapid drainage.
One advantage of recyclers is their ability to prevent splashback while providing continuous cooling and percolation for every hit. The MAV recyclers excel in this aspect, offering excellent filtration even with heavy use. You can count on these recyclers to deliver smooth and enjoyable sessions, keeping your hits clean and flavorful.
Choose Your 710 Dab Rig

We hope this dive into our curated selection helps you pick the perfect rig. Celebrate 7/10 with a rig that embodies your style and passion for dabbing. If you still need to find what you want here, look at our complete dab rig collection, and feel free to ask questions about anything we carry. Happy 710!