Customer Reviews
Write a Review
Ask a Question
Buyer Beware. This is not the 4.5 inch
We love our old 4.5-inch swiss downstem, which we used in Grav's Helix beaker bong until it snapped one day while cleaning. I ordered this as a replacement without paying enough attention to the specs (the product description was identical so I assumed it was the same one), and it's just too short. To use this downstem with the helix, you've got to fill up roughly 2/3 of the chamber with water. Fine for toking, but not for monster rips. Now we need to source the original length from somewhere else, since 420 Science doesn't seem to carry it anymore. A shame since we always shop here first. My advice to your ecom team: If you're selling an alternative length, reflect that in the PDP copy.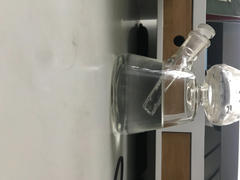 Hey Carl, Thanks for taking the time to leave us a review on this item. This is the 85mm Swiss Downstem as indicated in the name of the item. For your specific piece, you would want the 115mm downstem. This can be found at https://www.420science.com/products/grav-labs-14mm-swiss-downstem-115mm-length. Sorry for the confusion. Let us know if you have any other questions or concerns.
05/04/2020
Jeff S.
United States
This grav downstem is amazing it has pretty nice pull to it
It's what I've been looking for
04/06/2020
Cassie G.
United States
Best Downstem!
Love this. I have bought it like 15 times because I'm clumsy .
11/05/2019
Tyler M.
United States
Amazing
High quality product, good and thicc