Customer Reviews
01/13/2020
Michael P.
United States
Great product but...
For the few days i was able to use the peak it worked awesome. Now a week later and it doesnt heat up and flashes every color meaning theres a short some where. I would normally give it 5 stars but i need it fixed before that happens.
10/31/2019
Tea L.
United States
Wow!
I had to give it some time to test this, to see If the hype was real. The Peak is an absolute lifesaver. First of all it's only 6 inches tall (and it comes with a dense foam case) so it's extremely portable. Second, The heat settings blew my mind. I was so used to dry dabbing that I couldn't feel the flavor, I couldn't control the consistency and sometimes it just wouldn't work. With this, I can taste the flavor and each hit is smooth and consistent. It's very nice to pass around with a group of friends, because of its little to no learning curve. I'm simply amazed by how well this performs without the need of a torch or nail. This company truly cares cares about its customers without a doubt as well. The box was packed nice and neat, a much more professional invoice than I've ever had with any other company, and and there were very nice freebies I wasn't even expecting which made me pretty happy when I opened it. I really do appreciate the payment plan option, it gave me the freedom of being able to purchase this item while keeping up on my bills. Overall, my experience has been 10/10 and I will definitely purchase from this company again.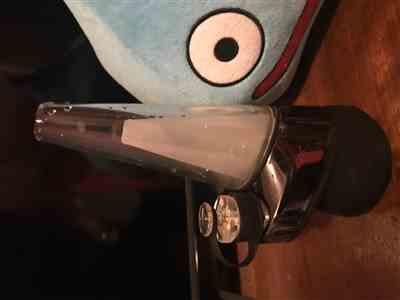 07/19/2019
Jay F.
United States