Customer Reviews
12/16/2019
Nicole M.
United States
Great travel rig
This little rig helps me work on my yoga breath as I medicate bc too much pull and I drink the water, not enough pull and I don't get anything. I also tend to not cough when I do slow, long draws off this vs the 8" beaker I have. But, I do seem to get a really good pulls off if it. It's a great little travel rig. No way to add a ash catcher or reclaimer, but still perfect for travel needs. SUPER easy to clean out with Iso and salt too!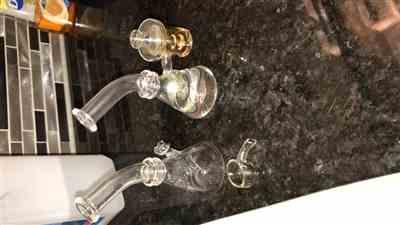 11/15/2019
barbara c.
United States
I absolutely love this. Its
I absolutely love this. Its my very first one and i dont think i could have done better. Shipping was fast. I believe i had it within 3 days. I will definitely buy from this company again
10/07/2019
Avery N.
United States
Alright
Gets the job done, way smaller than expected