Customer Reviews
Write a Review
Ask a Question
09/13/2019
Kjel R.
United States
This is a great skunk bag
It looks as described, and It works as described, very easy to set passcode on front of bag lots of pockets and space and room for your devices and/or appliances easily able to fit accessories inside the bag bag zips well bag opens easily everything is the way it should be.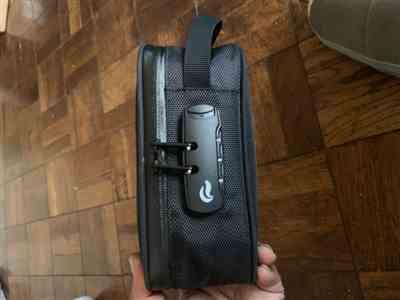 08/01/2019
Karen G.
United States
Fantastic
This case is just the right size to store my **** and to ensure nobody else smells it at home, although I LOVE the smell of ****❤️
Awesome product! Sad to see it go...
I've had this bag since Nov 2018 and about a week ago from today my zipper went off the rails and completely made one of the zippers useless, though the other zipper still zips, having a dead one in the way makes the smell leak out sometimes. It was a great product when it was working, I had been able to store a 4 piece grinder, sherlock pipe, and my PAX 2. Highly recommend this if you're trying to keep the smell away from getting everywhere in a private home area or anywhere you're at. P.S. I love you 420Science >3
MUST HAVE
This is a MUST HAVE to carry around all your flower and concentrate. A couple 420 jars, my cali crusher and some dab containers, dab tool, papers and my vape pen all fit very nicely! Plus I don't have to worry about it smelling up the place. If you are an organizing freak like me and have to have a place for everything. This suits the need, just fine!